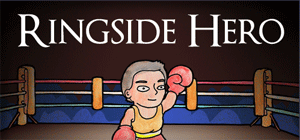 FREE GAMES!!
POWERED BY

LATEST GAME
Oh no, Joe is out of shape!

Run, jump and train him back to the top
and get to the proverbial cake of success!
WANT TO HELP?
Pay what you want for one of
our small games on itch.io.

Find out more about our upcoming projects!
Make a one time
donation on Ko-Fi
Follow us or subscribe
to the Newsletter!
(c) Small is Beautiful Games 2009 - 2019